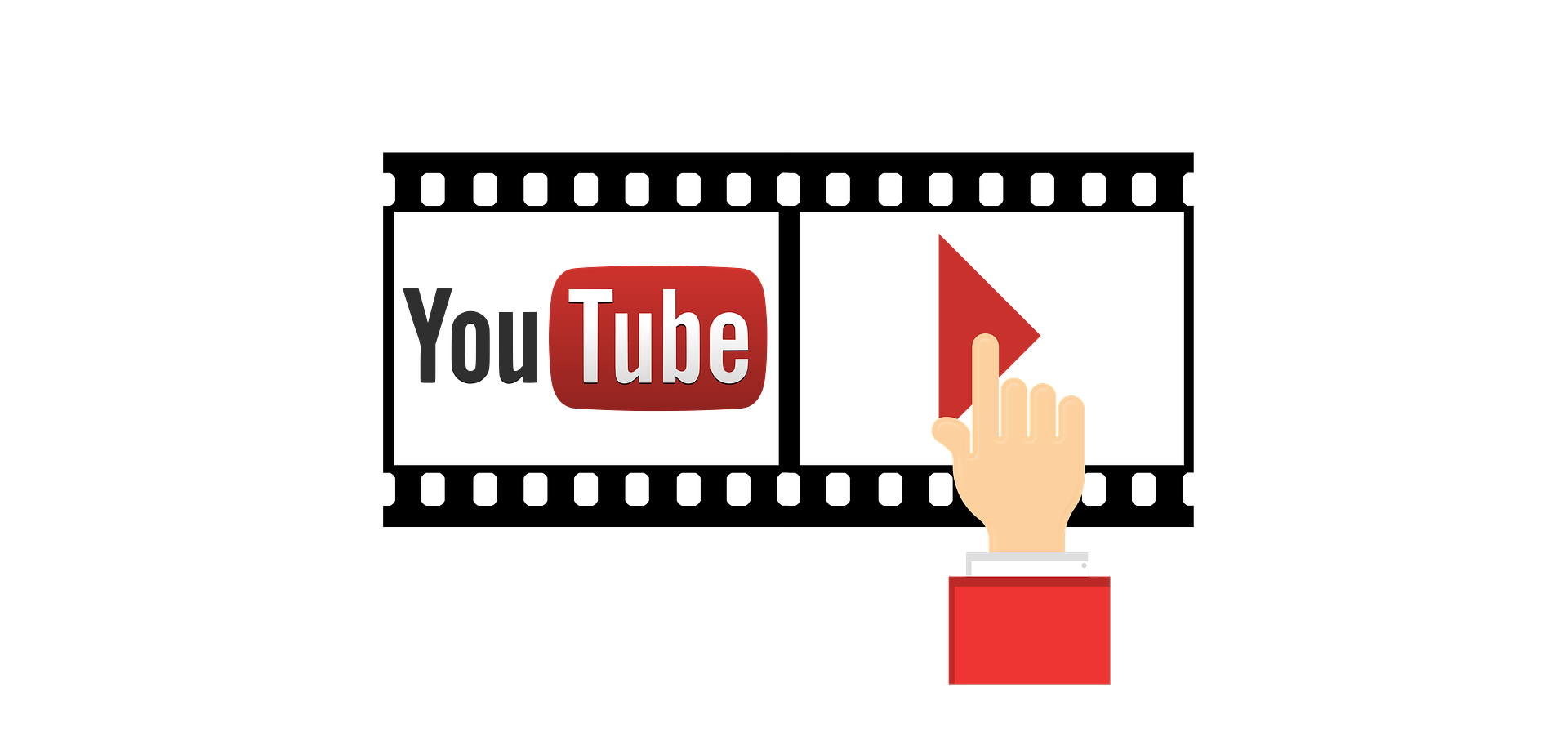 YouTube: Today's internet video giant
Let's consider the most popular programs in the history of television. Popular shows like Friends have a record of more than fifty million views simultaneously. This number is not low, but the most popular videos on YouTube surpassed this number in just half an hour. The popular videos on YouTube have become more significant than Netflix, Amazon Prime, HBO's combined views.
In today's age, the flow of YouTube is undeniable. In total, more than 500 hours of video are being uploaded every minute, and more than a billion hours of videos are watched here every day. YouTube's search option is the second largest search engine after Google. Do you want to know the real recipe for your favorite food? Want to learn guitar? Everything you want to learn or see is just a search distance on YouTube. It has become an endless source of entertainment.
When YouTube launched 15 years ago, it created a revolution in sharing videos online. Since then, it has become easy to post or share videos. The time was such that most people started getting used to camera phones, becoming very popular in the market. After that, YouTube did not have to look back. More than two billion people visit this site every month. YouTube represents an essential part of Google's parent company Alphabet. YouTube's revenue in 2019 was 15 billion, and in September this year, it reached close to 13 billion.
YouTube is a medium where anyone can become a millionaire through a viral video. It is one of the most potent means of creating content globally. The most surprising thing is that YouTube does not charge any money from its content creators for using it. So, with the vast and varied size of the content and the ease of use from all over the world, bringing 'free' has made it very powerful. But this power is not as easy to control. YouTube has been facing many controversies, lawsuits, and new competition types for a long time. Video libraries have grown so large that they can't always keep up uploading content continuously.
YouTube was founded in 2005 by three former PayPal employees, Chad Hurley, Steve Chen, and Javed Karim. Their first idea was to use YouTube as an online video dating site. But the lack of adequate uploads makes them face a change. No one could have ever imagined at the time that the small idea of hosting a video and sharing it would become so influential. On December 15, YouTube was officially launched at the end of that year. At that time, the site was getting 8 million views a day. YouTube was known in the beginning is called 'user-generated content.'
Viral videos like 'Charlie Beat My Finger' or 'David After Dentist' introduced YouTube to the public at this early stage. Many started uploading various 'Saturday Night Live' TV show here. Thus, YouTube became known in the mainstream media. The unofficial uploads of the music videos received a total of over five million views in just a few months. Through this, YouTube faces a long-running struggle over several years, which is a copyright lawsuit.
The Saturday Night Live show and its owner, NBC, claim the unofficial video clips uploaded to YouTube are copyright infringement. YouTube has to go a long way to settle this case, where the company can create a legal policy. Entertainment people have not accepted YouTube as a promotional medium for a long time. However, no one now releases new songs, movies, or TV series on YouTube without announcing them in today's date.
In July 2006, YouTube announced that the site received more than 100 million views a day. Google was working on its video platform at the time. But now that YouTube had already created a vast audience. Google was therefore interested in buying YouTube. Google bought YouTube for 1.65 billion. At the time, it was Google's most valuable deal. The age of the founders of YouTube was not even thirty then. While many have questioned the deal, it is easy to see that it was beneficial for both.
YouTube can be categorized as much like Instagram, without the influence of a larger parent company, doubt would have been there about how they could become so big. So, Google has a significant role to play as a buyer here. On the other hand, YouTube has become one of Google's biggest for-profit businesses. The profits from its advertising far outweigh Google's cloud business. On the other hand, YouTube holds a vital place in the social media users' list.
Many changes have been seen on YouTube in the last fifteen years. At first, people only used it as a medium to share funny videos. Later it also became a favorite platform for artists. There was a possibility that music agents would catch the eye by uploading a video of themselves singing on YouTube. That's how big pop stars like Justin Bieber started. For those who needed a platform to showcase their talents, to attract a large audience, YouTube gave them this place. Thus, YouTube has made a significant change through entertainment.
In 2007, YouTube launched the Partner Program, through which content creators began monetizing their channels. This has led to a career that was not there before. It has created a place where you can make money in the digital space without starting a whole business, without advertising or a sales department. YouTubers made an exciting career on this site. Many such creators are earning millions of dollars every month from YouTube alone.
YouTube has added many benefits to encourage its medium makers. YouTube has all the facilities to reach the target audience of the content. As a result, the popularity of YouTube continues to grow. Google has added its search engine's power here; its recommendations and search algorithm is applied here. The emergence of this algorithm and content creators is one reason for the massive success of YouTube. You can easily find the type of content you are interested in here. After that, by analyzing the videos you have watched, the recommendation engine will be your choice, and other such videos can come to your notice. This is another reason for the massive success of YouTube. The platform mainly understands your needs according to who you have subscribed to or what kind of videos you watch regularly. Again, it suggests new types of videos based on what others like and are continually becoming proficient here. As a result, once you log in to YouTube, you can't quickly get out, and that's the absolute reason you spend so much time here. Google finds their earnings from the time you spend.
As streaming services like Netflix, Hulu, and Prime Video became popular, YouTube wanted to diversify its content. So, they created their streaming service called 'YouTube Original'. About 50 contents have been released from here in the last two years. However, it did not do as well as expected. The view seen on Netflix Original is not seen on YouTube Original.
Moreover, the market for this type of content is now highly competitive. So, YouTube has had to shift its focus back to user-generated content gradually. They have also started discontinuing paid subscriptions such as YouTube Premium, YouTube Music, and YouTube TV. YouTube TV now has more than four million paid subscribers. Spending money on YouTube subscriptions is not easy for many customers. Because YouTube has always come up with a free platform service for its audience, and everyone has got used to it. So, user-generated content remains the primary source of revenue for YouTube.
One of the most significant categories on YouTube is music. Most views are in the music videos. From the beginning, YouTube was where many people used to enter to listen to music. Again, big music festivals like Coachella are live-streamed on YouTube. So, for those who cannot participate directly here, they can watch the festival on YouTube from different parts of the world.
YouTube has increased the effectiveness of its player, making ads more interactive. The link has been added so that buyers can go directly to the product purchase page. So now buying any product has become just a click of a button. Another popular category is YouTube Kids. These channels are one of the most viewed channels on YouTube, with hundreds of millions of subscribers. In 2015, YouTube created the YouTube Kids app for children's media only.
One of the essential additions to YouTube was Content ID. It's a back-end technology that allows you to track what kind of videos are being posted online. Content moderation is again one of the biggest obstacles on YouTube. Which video to delete, which to keep, stands as a challenge. Many are uploading conspiracy videos and hate videos. YouTube, however, is trying to respond quickly to such videos. In 2019, they changed many policies. There are strict rules against racism and sexism. These changes, however, came after several unpleasant reactions.
One of the challenges of YouTube is to filter out false news. The general public has increased newsgathering levels from places like YouTube, Facebook, and Twitter, where the actual story is not always available. YouTube, however, has taken swift action against some false medical news. They have created a new policy where such videos will be banned. But there are limitations to many of the content. This year, they have adopted a policy against the Covid-19 vaccine's false reports.
All social networking companies are hoping that they will filter out inappropriate content with artificial intelligence. But the companies have not yet succeeded in this. YouTube is still busy with many such cases. Facebook is also facing such a case. Last year, they said they would hire more than 10,000 people who would only work with controversial content. However, YouTube responds much faster to controversial content than other social media.
YouTube is slowly facing a variety of competition. In addition to social media like Facebook, TikTok, and Snap, streaming services like Netflix, Amazon, and Disney Plus are working hard to get people's attention. But YouTube is far ahead of its mobile competitors. Of the top five entertainment apps, their app is used 80 percent of the time. Services like Netflix and Amazon have to spend billions of dollars to create content. YouTube doesn't have that cost. YouTube is enjoying good benefits in this place.
TikTok is now YouTube's biggest competitor. This app has consumed the whole world like lightning. Moreover, the content of TikTok is not very different from the early content of YouTube. TikTok started as a platform for karaoke music. Now comedy, dance, and various performances are uploaded with music. A lot of the content that could have been seen on YouTube in the beginning, is now available on the ticket, so it is not surprising that it has started to walk the YouTube path. Has launched a platform called 'YouTube Shorts' to compete with TikTok. Many of TikTok's features have been added directly here.
With the vast empire that YouTube now has, other social media has a long way to go to get here. The variety of content that YouTube has become a source of diverse content is unparalleled. YouTube has watched its various subscribers, trying to understand what they want to see. This has created an excellent platform for them, and the creators are being encouraged in various ways to develop their content. This model is working so well that it is safe to say that YouTube is safe in the long run.