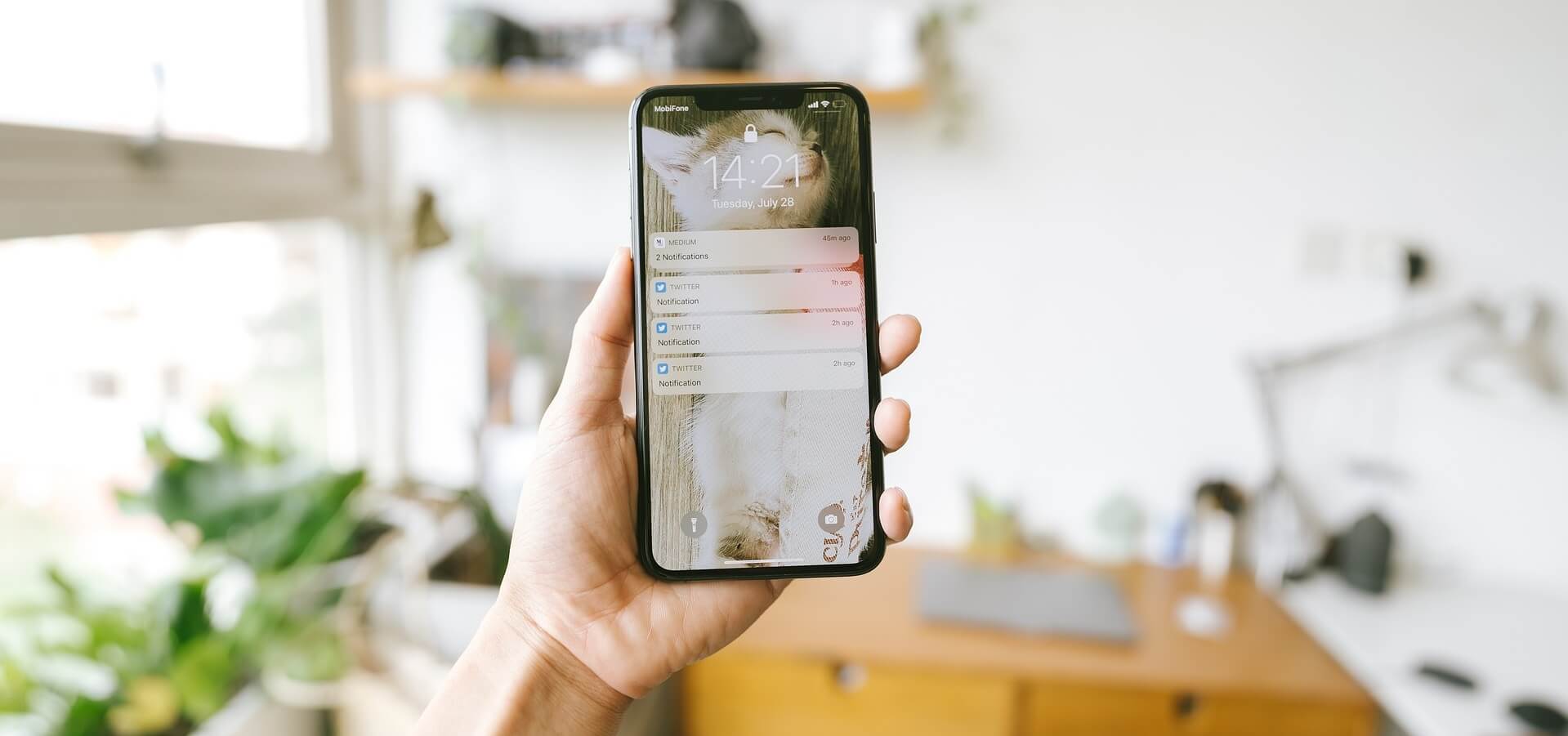 Rise of Mobile Technology
It's being said that the last decade has been the reign of smartphones. It can be said without any doubt that it will be victorious in the upcoming future as well. This article is arranged with the mobile phone history and its technology. One thing which has become our favorite that we touch 2,617 times a day, which we use with an average of 800 hours a year. Who knows, maybe now you are reading this article from a small mobile phone! But the glittering technology of today's smartphones, or their attractive shape, has not improved in an instant. Today it has come to this form after overcoming various adversities. So, its evolutionary history is no less fascinating than the evolution of the animal kingdom.
The first clear idea of the mobile phone was found in 1908. The U.S. patent then set up a telephone-like device for wireless communication in Kentucky for some official government work. In 1926, The Deutsche Reichsbahn Railway Authority provided wireless transmission to its passengers from Hamburg to Berlin to benefit first-class passengers in Germany. This initiative was one of the significant milestones in wireless communication history.
In 1946, the first portable telephone was installed in Chicago, USA. However, they were deficient. However, it was significantly improved in Sweden in 1956 with high frequency and rotary dial technology. At that time, they weighed around 40 kg. A maximum of 125 subscriptions (contacts) could be made in it, which was an unimaginable thing at that time. However, these were mostly unsustainable ventures, and in most cases, business interests were more involved.
The Nordic Mobile Telecom (NMT), the birthplace of large-scale modern mobile phone technology, was established in 1969. The company (NMT) has been working really hard to develop wireless technology for mobile phones across Norway, Denmark, and Finland from the very beginning.
However, the mobile phone idea was not well known to the public even then. A big reason for this was their excess weight and shape. No one will want to walk around with a huge and heavy box during the smooth movement!
Motorola Communications Systems Manager. Martin Cooper introduced the first portable mobile phone in 1973, which weighed about 1 kg and 100 g. Some people didn't even make the mistake of missing the chance of naming it "The Brick Phone" because it looked like a brick. Like weight, it was, of course, hefty in price. At that time, it cost about three thousand euros or four thousand U.S. dollars to buy it. So, some people could not afford to buy this thing.
The Motorola Diantac 8000X was later introduced in 1987as a modern version of the Motorola. However, it did not get the "Brick Phone" tag. But what's their fault in it? Then there was no invention of technology like the microchip or nanotechnology!
Meanwhile, in 1982, 11 countries of the European Union were thinking about spreading wireless communication using this mobile phone all over Europe. And as always, the NMT was the leader of that great initiative.
Following this, comedian Ernie Wise made his first public phone call in 1985, causing a stir in the public mind. He made a wide range of wireless phone calls from St. Catherine's in England to Vodafone's headquarters.
However, the year 1987 has to be applauded because this year's invention marked the beginning of a renaissance in wireless and mobile technology. This was when the discovery and use of GSM technology began. This allows for international phone calls, bands of different frequencies, and low-cost work beyond domestic boundaries. And with that, the superior technology of mobile has rapidly increased.
The use of mobile phones was limited to just talking. 1992 brought a significant change. That same year, the world's first SMS service was launched. Interestingly, the first message was sent by Neil Papworth, a 22-year-old telecom contractor in England, to his superior, Vodafone CEO Richard Jarvis. The message read, "Merry Christmas!" From that time onwards, the trend of sending greetings by sending wireless messages on any holiday may have started.
In England, where the number of mobile phone users was 16% in 1996-97, a decade later that figure has risen to more than 78%. Demand for this specialty has grown significantly due to some telecom companies' policies, such as pay-as-you-go, non-contract services, Vodafone prepaid packages, etc.
Motorola StarTac (1996) was one of the most notable mobile phone models, the most appealing phone. The demand for this phone surpasses the current iPhone as it is packed with the latest technology and designed like a science fiction gadget. On the list is Germany's The Hagenuk Globalhandy (1998), the first fashionable rice mobile phone without an antenna. The Siemens S10 (1999) was the first colored display phone in mobile history; Its display resolution (97*54 pixels) was also the best time. Besides Nokia 5110, Nokia 7110 model mobile phones also come with all the technology's best features.
After messaging technology, mobile technology did not have to lag. Because by that time the developers of the mobile company have understood what they have to do. In 1999, the Finnish telecom company Radiozilla invented the first downloadable content mobile ringtone. And that first tone was called "Crazy fogs." The feature became so popular that the Radiozilla company made about half a billion U.S. dollars from this tone's sale. In the same year, another Japanese technologist did great business at the same year. Shigateke Kurito, a Japanese gentleman, discovered hundreds of emojis today.
At the same timeframe, more and more features of mobile technology are being invented. The splendor of the year does not end here. That year, Britons benefit from buying the lowest cost (forty euros) mobile phones.
The competition culminated in the first mobile phone launch in the BlackBerry market. While the world-famous company's first mobile phone is a sight to behold with a slew of new technologies, the innovation that brings them success is the convenience of email. Mail was then used to communicate all official and unofficial matters. But those mails could not be done again without a computer. BlackBerry alleviated the problem, and within a year, 83% of people in England had a BlackBerry phone.
In the year 2000, at the beginning of the 21st century, mobile technology started to take a new path. Nokia is a partner in that path, bringing the 3310 model 'All in One' package mobile phone to the market. About 128 million units of the device were sold. Simultaneously, Sharp Corporation brought the first camera phone, The Sharp S-JH04, to the Japanese market. However, Europe has to wait a bit to get a camera phone. In 2002, Nokia released their 750-model phone in the European market.
In 2003, the final application of mobile technology began. Not like it was not before, but before that time, the technology was not so advanced. But with the introduction of 3G, the Middle Ages of mobile technology came to an end.
3G technology is all the credit for working through the modern internet. Starting from Hong Kong, 3G fast servicing started in Europe and America. Although India is mentioned in many sources as the first 3G user country in South Asia, it was initially started by Nepal. Ncell Telecom Company of Nepal then introduced 3G technology all over Nepal. Their network service was so good that even remote areas like Mount Everest were within 3G coverage. Motorola A360, NEC E606, NEC E606 were some of the best 3G supported mobile phones.
2007-09; mobile technology's advancement in these three years has surpassed the last 30 years. In 2007, tech giant Apple released their first smartphone. It became trendy then because of all the exceptional features. But there was no shortage of commentators in the beginning with that Apple; For a price as high as $499, Nokia's chief executive once said that Apple would not be able to hold the market for long.
A year later, the Android phone also came to the market. Gradually, famous telecom giants like Blackberry, Nokia, and Ericsson were waning. Then came a revolutionary change in the iOS and Android operating systems. Apple has created a different platform for their users' applications, now called the 'App Store.' Android also came up with a platform called 'Android Market' a few days later. Later, however, the name was changed to 'Play Store.' It created a massive ecosystem with a current U.S. dollar 6 billion market value.
In 2009, the Internet world moved from 3G to 4G. At that time, Huawei brought Four-G and LTE combo service to their mobile phones. With this technology, the download speed can be increased up to 150 Mbps, which was hundreds of times more than the previous statistics!
The invention of the WhatsApp application put the wind in that sail. It changes the mindset of traditional messaging. About 10 billion messages are being exchanged daily with 1.2 billion users through WhatsApp, which is half of the total daily writing! Wireless messaging technology, which did not exist 10-12 years ago, set a world record in 2012. In that year alone, the United Kingdom sent 151 billion messages. The rest was not insignificant.
The subsequent history, however, is not unknown to anyone. Mobile technology is at this stage today through gradual evolution. The discovery of new technology is happening every second. At the moment of writing this article, who knows how many new mobile technology ideas have been taken!