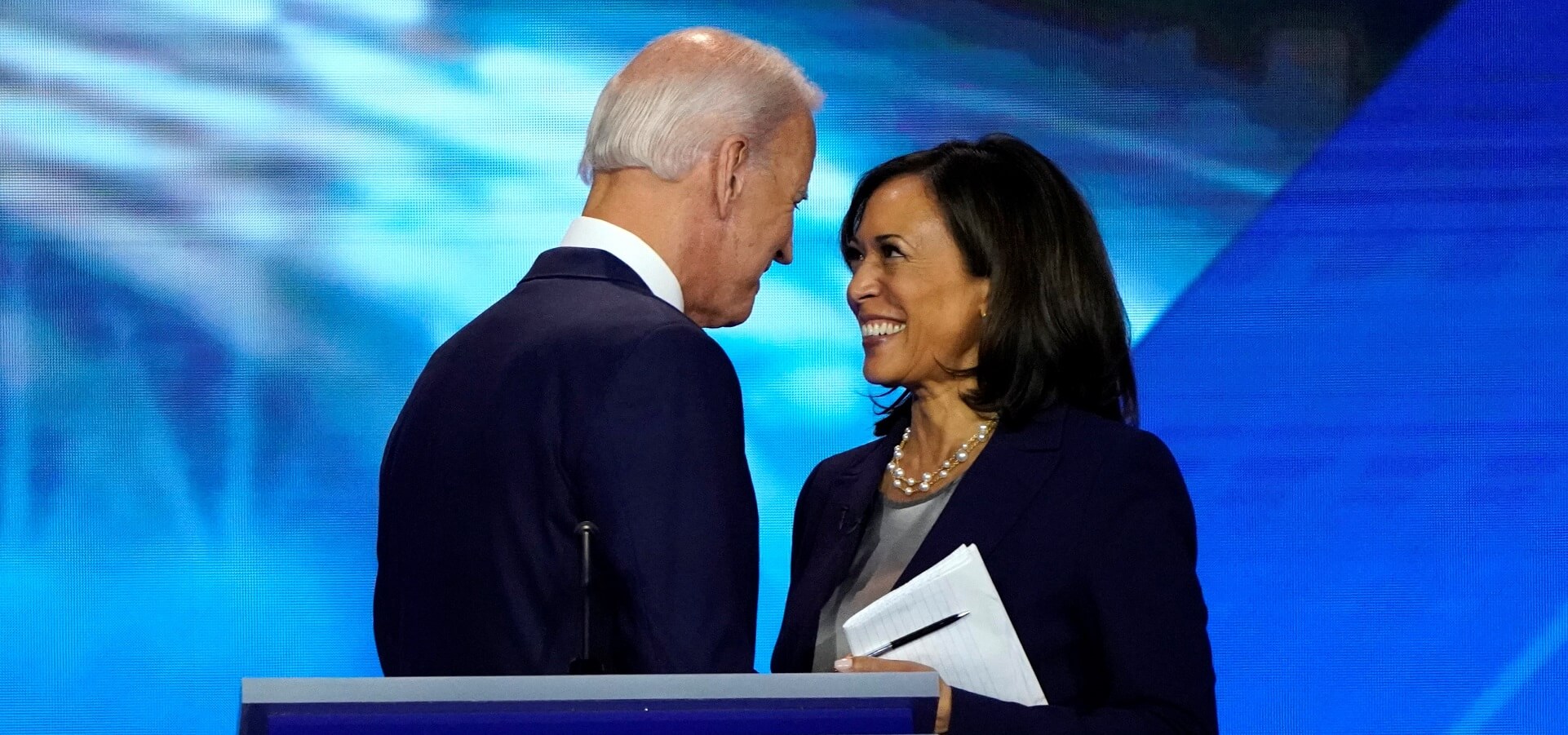 Kamala Harris: First Asian-American vice presidential running mate
The 2020 United States Presidential election is literally knocking at the door. Hardly, 3 months are remaining. November 3, 2020 has been finalized for this big event. After 3 months, we will get to know if President Trump is going to hold the honor again for next 4 years or someone else is going to sit in the throne.
Democratic Party has nominated Joe Biden as their presidential elector. Joe Biden has already worked with former president Barack Obama as vice president. But the question was who is going to be the running mate or the vice president along with him. On August 12, through an email they announced Kamala Harris's name as the running mate of Joe Biden. Kamala has been the he attorney general of California and now she is the senator.
Both Joe Biden and Kamala Harris have ensured this news on Twitter by several posts. The nomination of Kamala Harris is a historic event for The United States politics. As she is the first African-American and the first Asian-American vice presidential nominee on a major party ticket. Before Kamala, only two white ladies got the opportunity of being the running mate. In 1983, the Democratic Party nominee Walter Mendel's running mate Geraldine Ferraro and in 2008, the Republican nominee John McCain's running mate Sarah Palin got this opportunity. But none of them were victorious. If Joe Biden wins this election, Kamala Harris will be the first female vice president in The United States history. Even the Democratic Party is expecting the same with Kamala Harris.
Joe Biden tweeted that,
"Kamala Harris is a fearless fighter, who works for the minority. Along with this, she is one of the best government workers we have. Feeling honored to have her as my running mate for the presidential election"
The former president of The United states, Barack Obama has also praised her. They have been close friends since 2004. Barack Obama tweeted,
"I know senator Kamala Harris for a long time. She was ready for this responsibility from before. She has worked her entire life to preserve the constitution of The United States. If she gets the opportunity, she will take our country to the position which matches our idealism"

"I am feeling honored to have her as our vice president and we will try our best to make this possible "
Who is Kamala Harris??
The full name of Kamala Harris is Kamala Devi Harris. She was born in Oakland, California on 20 October; 1964.She was the oldest daughter of her parents. Her mother Shyamala Gopalan was a citizen of Kerala, India. She was an American biologist. Her father Donald Harris was a Jamaican economist.
They got to know each other in the University of California, Berkeley while pursuing their graduation. Both of them were associated with the protest for human rights. They used to take Kamala with them to this protest at her early age. Kamala was brought up in such circumstances, fighting for the rights.
She used to visit both Baptist church and Hindu temples to pray. But later, she was comfortable with the identity of African-American lady. As her mother used to work as a professor at The McGill University, and as a cancer researcher at Jewish General hospital, Kamala spent her childhood in Montreal.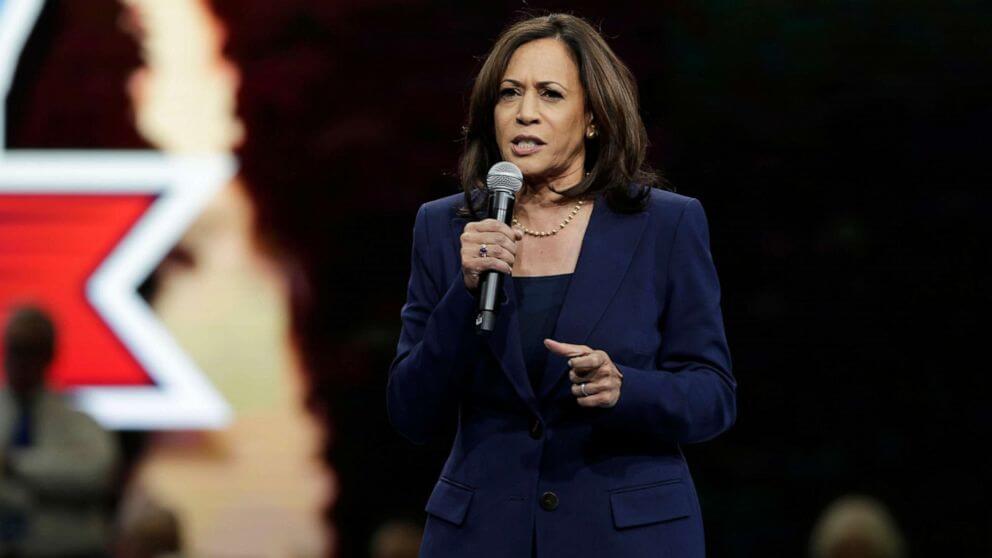 Later, she completed her graduation in Economics and Political science from The Harvard University, Washington. Harvard University was already famous for black students. Then, she studied Law in The University of California.
In 1990, she started her career as an assistant district attorney in Alameda County. Later, she came to San Francisco's district attorney office, where she worked for the child sex workers who were used in various illegal activities.
In 2003, she got selected as the district attorney of San Francisco. With 56.5% vote, she became the first black lady to be the district attorney of San Francisco.
Although it was not like, she always did her best. There are also some controversies about her. In 2004, young police officer Isaac Espinoza was shot dead on-duty. The murderer was punished with death penalty but Kamala Harris opposed it. Later, the murderer was sentenced to life time imprisonment.
In 2010, Kamala Harris was elected attorney general of California. While performing her duty she fought hard on behalf of the homeowners and she secured 20 million dollars for the homeowners as compensation.
Kamala Harris has a varied record on the death penalty. During this time, she opposed the punishment of death penalty but she was not consistent with her activities. She was being criticized at that time.
In 2016, Kamala defeated Sanchez in a landslide, carrying 54 of the state's 58 counties to become the senator of California. When she was the senator, she questioned the Trump governmental system. In personal life, she is married to lawyer Doug Emhoff for the last 6 years. They have two children from Emhoff's previous marriage.
Reasons behind choosing Kamala Harris as the running mate of Joe Biden
Earlier, the post of vice president wasn't so powerful. But nowadays Al Gore, Dick Cheney, Joe Biden are changing their perspective of this. When, former president Barack Obama took the responsibility, he was inexperienced comparatively. On the other hand, Joe Biden who was the vice president then had experience of more than 4 decades. That's why, Barak Obama used to take suggestions from Joe Biden on important topics. In fact, he used to leave some important topics entirely on Joe Biden. They are hoping that, Kamala Harris will also be a vice president of this kind. Even Joe Biden has gave a hint about this.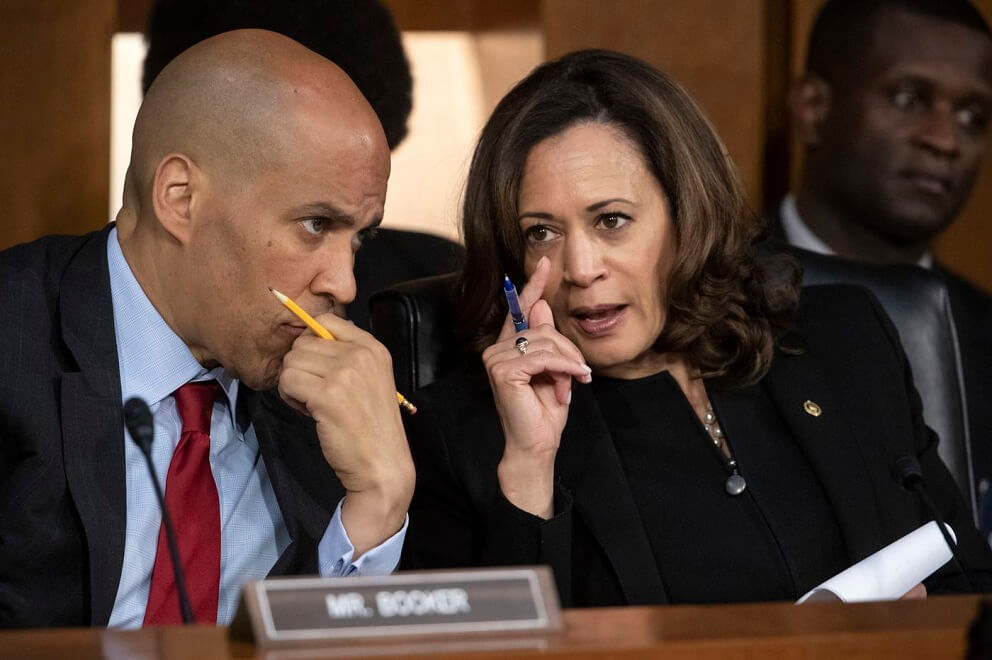 Joe Biden has said this earlier that, he will choose a female candidate to be the running mate. Recently, black American man George Floyd was killed during an arrest for allegedly used a counterfeit bill. This incident shaken cities across the US. That's why; Joe Biden was in pressure to choose some black American women as his running mate. To ensure the support of female and black American voters, he had to choose black American lady. And Kamala Harris was the best option available for this at that moment. Even though they have seen the bitter side of each other in presidency election, they are ready to leave that behind and start afresh.
Biden could have taken this decision keeping the future of Democratic Party in mind also. If 78 year old Biden got elected for this, he will take the responsibility for one time only, and then Kamala Harris can take the position in future. On the contrary, Donald Trump has said Mike Pence is more capable than Harris for this position. He has even criticized Harris regarding this. Even though it's tough to handle Donald Trump in the oral battle, Kamala Harris is not going to give up so easily. Now, the time will say if Harris can enter the White House or not.